Valves - Actuators - techno-polymer LIMIT SWITCH
FC-T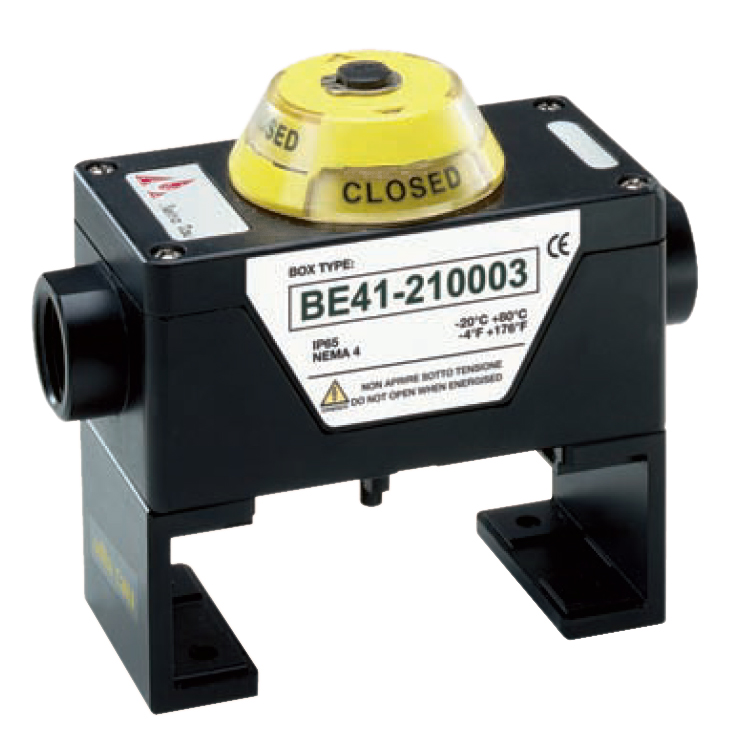 ---
Use
The limit switch box is very compact, thereby allowing maintenance of a smaller valve envelope size.
The operating position of the switches can be easily changed by adjusting the high resolution spline cams manually and independently without the need for additional tools. The cams are spring backed and will not be affected by normal vibration.
Despite its compact design, the switch boxes are easy to wire up with plenty of room to bring wires into the enclosure. As standard, they have conduit entry M 20 x 1,5 (or 1/2" NPT) and an optional second hole M 20 x1,5 (or 1/2" NPT). The switch boxes are equipped with 2 different removable strips as standard. The first one with 8 terminal points and the second one with 2 points, therefore, the dual coil solenoid valves can be connected.
A techno-polymer mounting bracket is supplied as standard with the Switch Box and it Fits the NAMUR top-mounting hole spacing 80 mm per 30 mm. The bracket allows the use of standard NAMUR stem height h=20 mm with a coupling as optional, h=30 mm and h=50 mm.
Description
Techno-polymer limit switch box
- Techno polymer housing, shaft, bracket
- Aisi 304 Spring and fastener
- Protection degree IP67 / NEMA 4&4x
- input 2 x M20x1.5
- switches SPDT 3A @ 250 V AC
- 2x proximity sensor+ magnetic switches
- 8 point terminal
Using range
-20 + 80°C (-4 + 176°F)
Models
Options
ATEX EEx ia iIC T6 - 1/2 NPT
---